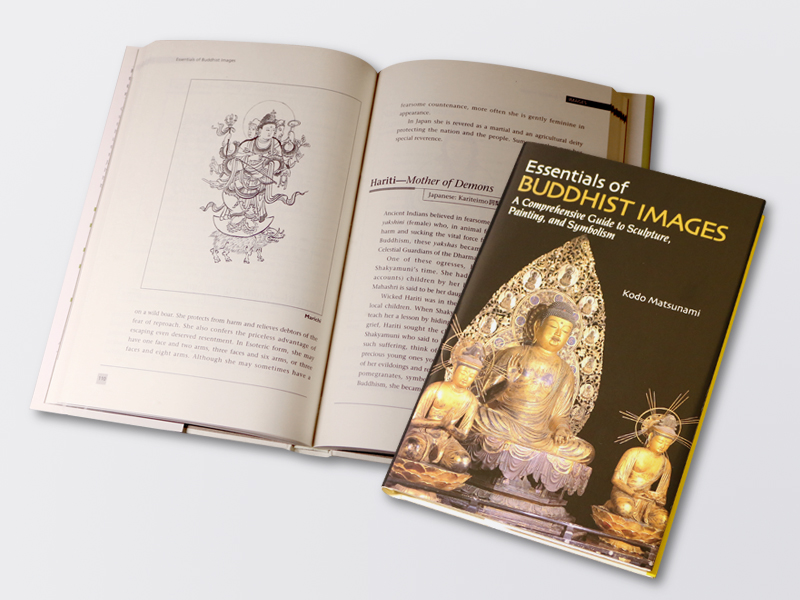 For the first time in Japan, a richly illustrated,English-language guide to all the essentials on the history, categories,forms, and meanings of Japanese Buddhist imagery.
Originating in India about 2,500 ago, Buddhism spread to China and the Korean peninsula and, in the sixth century A.D., reached Japan, where it has had profound aesthetic influence and has resulted in an immense range of varied sculptural and pictorial images. So huge and complex is this imagery that the growing number of interested visitors to Japan find themselves daunted by it. Unfortunately, till now, a book that systematically and comprehensively explains Japanese Buddhist imagery
has been lacking. This book fills that need.
Detailed explanations and large, clear drawings of about 100 Buddhist images.
Information that satisfies both general and specialist interest written by a scholar with many years' experience in Buddhist research.
Fascinating background information on historical development and artistic techniques.
An appendix giving the locations of and reference materials on Buddhist images officially designated as Japanese National Treasures and Important Cultural Properties.
Color and monochrome photographs of 11 Japanese Buddhist images of special historical or aesthetic importance and of eight images by an outstanding modern artist.
A book for everyone with an interest in oriental–especially Japanese–Buddhist art.