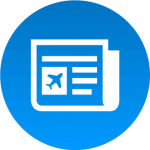 One of our distinctive features is our seamless service from translation to media production, which includes publication design, layout and DTP, and printing of physical materials or website development.
Omega Communications has always focused on providing this kind of integrated service. By overseeing every step of the process, we can ensure better quality.
Our experienced operators are also skilled at selecting fonts and arranging design and layout to ensure that materials produced in foreign languages are appropriately presented and feel natural to read and use.
We are happy to offer our expertise in creating foreign language materials.