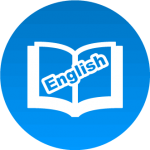 The English book publishing industry in Japan is not as vibrant as it once was. Even so, Omega Communications has the requisite know-how for publishing mainstream English texts and we have handled publication of several books so far.
Among our best-known publications is the "Essentials of" series on various aspects of Buddhism, including "Essentials of Buddhist Images," which provides an in-depth description and explanation of the significance of over 160 Buddhist images. Another of our successful offerings is "Welcome to Japan, Welcome to Sawanoya," a book filled with the often humorous cross-cultural experiences of Isao Sawa, owner of Sawanoya, a traditional inn in a plain and ordinary neighborhood of Tokyo.
These publications have contributed to our standing in the field, and we are frequently commissioned to handle books in English on general subjects, Japanese company histories translated into English, scholarly texts and others.
English book publication involves numerous rules and editing conventions which our staff are fully conversant with. Omega Communications has the know-how and experience to provide full-service English-language book production, from translation and editing to book layout and design, printing and e-book production.

---